AMSOIL History
An American Success Story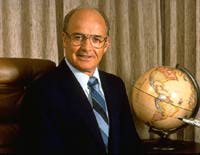 Though AMSOIL Inc. was founded in 1972, its story begins in the mid 1960s, when Lt. Col. A.J. "Al" Amatuzio, a jet fighter squadron commander, was impressed by the superb performance of synthetic lubricants in jet engines (in fact, only synthetics stand up to the performance demands of jet engines) and began studying their possible automotive applications. In 1972, after an intense period of research and development, Al Amatuzio introduced the first synthetic motor oil in the world to exceed API automobile service requirements.
The next year, Amatuzio developed a marketing plan to get his innovative but still unknown product to customers. His marketing plan enabled customers to have personal contact with a dealer who could take the time to explain the product and answer questions. The rest is history! From humble beginnings in a northwest Wisconsin warehouse, AMSOIL pioneered an entire industry -- synthetic lubrication -- and established high professional and ethical standards for a unique business opportunity.
Since 1972, the company has seen rapid growth and constant change. One driving force behind the great success of AMSOIL is a commitment to quality and constant improvement. As the years passed, an increasingly broad range of automotive and industrial lubricants and filtration equipment was developed, with each new product exceeding industry performance specifications by a wide margin. In addition, the ALTRUM division of personal care items and household products was created, and the AGGRAND line of natural, organic lawn and garden products followed.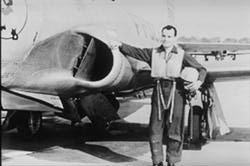 Of course, AMSOIL has also continued to set new industry standards for motor oil performance, quality and consistency.
In February 1994, Lubricants World magazine honored A.J. Amatuzio by inducting him into their "Hall of Fame" as the pioneer in synthetic motor oil.
The original handful of independent AMSOIL Dealers has multiplied into a network of tens of thousands. Through them, AMSOIL synthetic motor oil is distributed throughout the country and the world.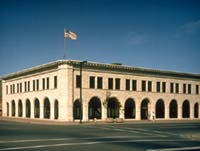 Facilities
The facilities at the AMSOIL Corporate Headquarters reflect the AMSOIL commitment to excellence. High-speed bottling lines, state-of-the-art information processing equipment and the latest quality control techniques are used to create the highest quality motor oil and aid Dealers in running their businesses. Fourteen strategically located warehouses distribute AMSOIL products to Dealers and ultimately to customers throughout North America and around the world. These customers confirm what we've known all along. AMSOIL is "The First in Synthetics."